Artist A$Ap Rocky/asap Rocky: poster of concerts 2020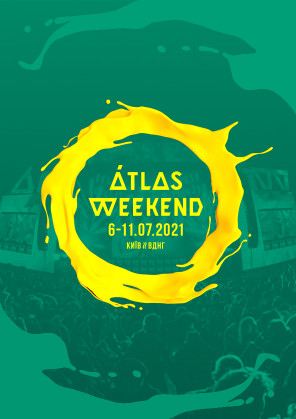 There are no events so you do not miss it when you receive it!
Фото / Видео
A$AP Rocky/ASAP Rocky
Full name

Rakim Myers
Date of birth

October 3, 1988
Genres

Hip Hop Rap
Pseudonyms

ASAP Rocky
Genre
ASAP Rocky is an American rapper who burst onto the music scene in 2011 shortly after releasing his best album 'Long.Live.A$AP' and 'At.Long.Last.A$AP''
Who is Rakim Myers?
A modern hip-hop artist, known for his experimental approach to music, a talent for fashion, a penchant for psychedelic drugs and fruitful love life (among former friends Kendall Jenner and Iggy Azalea). The most successful member of the Harlem's A$AP Mob team. Asap Rocky burst onto the scene in 2011, earning an attractive $ 3 million contract with Sony/RCA.
What does ASAP Rocky mean?
Always strive and prosper; the killing of informers; and even the abbreviation symbolizing any goal.
How much is rocky today?
As of 2019, ASAP Rocky's net worth is estimated at $ 6 million.
At the age of 19, in 2007, Rocky met A$AP Mob, a team of rappers, producers and video directors founded by impresario A$AP Yams, Harlem's response to Malcolm McLaren. It was then that Rakim Myers acquired the name A$AP Rocky.
Rocky worked with three producers of A$AP Mob, in particular, to create the spatial soundscapes underlying his rap: Clams Casino, A$AP Ty Beats and SpaceGhostPurrp. In 2011, he released two singles "Peso" (in which he named the names of clothing designers such as Rick Owens and Raf Simons, future co-author) and "Purple Swag", which sparked a war between major labels that even started before he released his first mixtape, Live.Love.A$AP. In the same year, he signed a $ 3 million contract with Sony/RCA Polo Grounds Music.
Rocky Long.Live.A$AP's debut solo album was released on January 13, 2013. Among his many guests were Kendrick Lamar, Florence Welch, 2 Chainz, Joey Bada $$, Santigold and A $ AP Ferg. The album took first place on the Billboard 200 chart and generated four singles: "Goldie", "Wild for the Night", "Fashion Killa" and "F **** n 'Problems" - the last track was the album's most popular hit with Drake, 2 Chainz, and Kendrick Lamar. He reached No. 8 on the Billboard Hot 100, selling 3 million copies in the United States alone.
Even though 2013 was a vintage year for Rocky, his successes were bittersweet because his father passed away in December 2012. The artist said that his father had a great influence on him in fashion.
ASAP Rocky Hits
Rocky's second album showed a change in his life. At.Long.Last.A$AP was released on May 26, 2015. It was co-produced by Grammy Danger Mouse who works with everyone from Norah Jones to Black Keys, featuring guests from Kanye West, Future, MIA, Mark Ronson and rock veteran Rod Stewart in the single Everyday. The album also featured singer Joe Fox, who was homeless when he went up to Rocky in the streets of London and tried to sell him a CD. Instead, Rocky asked Fox to sing for him and was so impressed that he immediately invited him to the studio for recording.
Musically, At.Long.Last.A$AP sounds much faster than the previous Rocky performance; his psychedelic influence appeared on the single "LSD". In his interviews, Rocky spoke openly about how he uses the hallucinogenic drug: "It helps me cope with life, " he told Billboard. "I have been doing this since I got into the industry. People are afraid to talk about it. "
But, as with his debut album, Rocky's year was overshadowed by a loss. His creative partner, friend, and mentor, A$AP Yams (Stephen Rodriguez), died at the age of 26 from an overdose in January 2015. His death forced Rocky to take stock of his life and career, according to an interview he gave to the British newspaper Guardian in July 2015. "It was always good to have this second opinion, " Rocky said. "For my best friend to agree with me, let me know that I'm not crazy." Two months after the death of Yams, Rocky admitted to The New York Times that his friend "always fought with drugs."
Rocky's passion for fashion was open to everyone at At.Long.Last.A$AP, he mentioned more than 20 brands, including Hermès, Prada and Saint Laurent. Having put the names of designers Rick Owens and Raf Simons in the text of his revolutionary single "Peso" more In 2011, he became friends with both. The following year, A $ AP Mob teamed up with West Coast's Black Scale label in a capsule collection of T-shirts and sweaters. In 2016, he was declared the face of Dior Homme; In 2017, he collaborated with Guess Jeans.
ASAP Rocky Songs
Babushka Boi, Long.Live.A$AP, Leaf, Suddenly, Electric Body, Trilla, Lord Pretty Flacko Jodye 2, etc.
Sweden arrest
Requiem was arrested in Stockholm, Sweden, in early July 2019 after a video clip surfaced about a rapper and his entourage fighting two men on the street. Rocky posted additional footage on Instagram, where his company repeatedly asked the two men to stop stalking them.
In August, Rocky was convicted of the attack and was ordered to pay damages to one of the victims.